Natural Gas Royalties, Buy Oil & Gas Royalties, Mining Royalties- UNI Royalties
Submitted by admin on Wed, 10/16/2013 - 11:13
We Purchase Oil And Gas Leases, Overriding Royalties, Mineral Rights and Working Interests Nationwide.

We Purchase Oil and Gas Royalties, Overriding Royalties, Mineral Rights, whether Producing or Non, Leased or Un-Leased. We provide an easy means to Liquidate while receiving Top Dollar for Royalties and Mineral Rights; Let us make You an offer today!
To Find Out Frequently Asked Questions about Oil and Gas Royalties and Mineral Interests - Click Here
Sell Oil & Gas Mineral Right and Royalties to UNI Royalties, Ltd.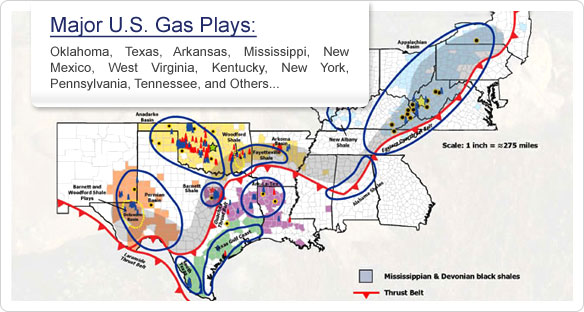 Our offers vary but are typically between 25 and 70 times the monthly income generated by your oil and gas properties, dependent upon certain evaluation parameters and diligence conclusions. Prior to us mailing hand selected letters of interest, UNI Royalties has a geological team, which develops a decline curve analysis based on historical production for each producing unit that we offer to purchase. Our Analysis allows UNI Royalties to easily determine the value of each oil and gas royalty owner's interest and make a fair bid whether the interest is large or small. We make a market in both producing and non-producing Mineral, Royalty and Overriding Royalty interests in properties nationwide. Our goal is to offer a fair market price and provide an easy means for owners to liquidate their Oil & Gas Royalty Interests using Current Commodity Pricing.
Our Objective
UNI Royalties makes it easy for the individual mineral and royalty owner to convert producing or non-producing minerals into cash. We provide a direct means to liquidate gas and oil royalties and overriding royalty interests. We are a purchaser of oil and gas royalties as well as many other types of royalty interests.
Reasons to Sell Royalties
The sale of royalty interest provides the opportunity to liquidate and clean up the assets of an estate to avoid foreclosure delinquencies or estate tax problems.
Some people sell in order to eliminate future legal expense to Probate in many states Nationally. For the Small Interest Owner, the cost associated with transferring ownership can exceed the perpetual value of the royalty interest.
It is very important to understand cost or percentage depletion of a well when computing taxes. Some interest owners do not want to incur extra costs or out of pocket expense for the tax preparation and administration.
Some clients tell us it is cumbersome to try to keep track of royalty interest income and the taxes associated with the interest. This seems to be especially true for owners of small interests. By selling your interests now, you will no longer be required to pay property taxes, which can simplify your taxing preparation or taxing problems.
With energy prices at an all time high, this is an excellent time to convert royalty interest into cash and liquidate. The Cardinal Rule is, "Buy Low, Sell High", with the oil and gas commodity markets at an all time historic high, there has never been a better time to sell.
No Costs, Problems, or Hassles for sellers, Evaluations by Seasoned Geological Staff Members, Our Knowledgeable Experts aid in a Smooth and Easy Transaction! Use the Form (right) to get a FREE Quote!
REMINDER: Our offers can be up to 72 times the monthly income generated by your oil and gas properties, dependent upon certain evaluation parameters. Get a FREE Evaluation and Analysis on your property. We'll do all the work including the preparation of the mineral deeds, royalty deeds, quitclaim deeds, life estate deeds and joint tenant deeds to transfer oil royalties and gas royalties to heirs or the new owners. UNI Royalties works throughout the United States, and most deeds can be prepared using information supplied by the owner or the oil and gas purchaser.
Oil & Gas Deed and Transfer Information
Joint Tenant Deed
Transfers undivided co-ownership to two or more people whereby, upon the death of the first owner, his share automatically transfers in equal shares to the remaining owner(s).
Life Estate Deed
Transfers to the grantee the right to receive revenues generated from oil and gas production and lease bonuses as long as the grantee is alive. Once the grantee dies, the right to receive revenues reverts back to the grantor. Commonly used when an owner wants to transfer his oil assets out of his estate but wants to continue to receive the revenues generated from the oil royalties during his lifetime.
Mineral Deed
Transfers ownership of the royalty interest including the right to execute leases and receive bonus payments.
Quit Claim Deed
Also called quitclaim deed, quick claim deed and quick claim deed. Transfers any mineral, royalty or overriding royalty owned with no warranty of title.
Royalty Deed
Transfers ownership of the royalty interest only and not the right to execute leases and receive bonus payments.
Oil & Gas Mineral Rights Option Agreement, Contract Agreement, and Oil, Gas, and Mineral Lease Agreements
Oil, Gas, and Mineral Rights Option Agreement Sample
Oil & Gas Option Agreements are typically used as a means of a "hedge" against competitors and pricing so that you can option the property or access to the rights on the property at an underlining price today if in the event the markets go up tomorrow. Contrarily, they can also back fire if the markets tumble downward as opposed to shooting upward, which can bring in additional challenges especially when the purchaser has to going back into negotiations with the Seller after the fact.
Oil, Gas, and Mineral Rights Contract Sample
Oil and Gas Contracts are essential to the success of acquisitions and divestures in the oil and gas business, whether you are buying/selling oil, gas, and mineral lease(s), working interests, operations, mineral rights and/or royalties. We have outlined a sample contract to illustrate some of the terms and verbiage that one must become familiar with in the oil and gas business prior to selling their mineral and/royalty interests. It is important to understand what you are selling and what you are signing before you sell anything.
Oil, Gas, and Mineral Lease Sample
Before You Lease: What's important on your lease? We have outlined below some of the many important things to consider before you sign a lease with an oil and gas production company.
Lease Bonus and Primary Term: The amount you are paid per net acre (typically called a signing bonus) determines how much you will make on the front end of the lease. Its important to understand that there are 2 positions when it comes to leasing:


Front End Lessor- This position generally happens when a Lessor negotiates a great signing bonus and primary term with little regard to the royalty percentage of production they will be paid or where that percentage is determined from.
Back End Lessor - This occurs when the Lessor negotiates a fair signing bonus rate, which could be less than market but a stellar royalty percentage and has his/her royalties calculated off the wellhead as opposed to the end of the line, typically called the "Special Lease", you have to ask for this lease, otherwise it will never be presented for obvious reasons.

Primary term of the lease is important because this is the initial term they tie your property up. During the primary term you will not be able to re-lease unless someone will pay you for a top lease, in certain areas that is worth doing for the consideration is much less than the original lease. Make sure you are comfortable with the amount be paid for the length of time your property will be tied up.

Royalty Percentage and Calculation: You always want your royalties calculated off the wellhead, if they are not, sometimes there is a loophole for operators to make you share burden in "transportation" of the hydrocarbons. When in doubt, its highly recommended you seek competent legal counsel prior to signing or negotiating a lease. If you need an oil and gas royalty calculator, we have an .xls sheet avaialable by clicking here
Options to Extend Primary Term: If there is an options clause in your lease then you certainly want to make sure if they renew, they do so at a higher "per net mineral acre" basis then you were paid on the original primary term. An additional consideration is the length of time the option is for because your property will be tied up under obligation for that period so you need to be paid well for that option, for example: (i.e. 2 years, 3 years, etc.).
U.S. Oil & Gas Shale Development on the Rise
The United States Gas Shale development plays are growing. The shale wells face significant declines in the first 12-18 months, however, the ecomonics still support infill development. Please see the chart below for detailed descriptions for the U.S. Major Gas Shale Plays and their economics. Find out where your well fits into the BIG picture. If you interested in Selling Your Oil and Gas Shale Minerals - click here
Who's online
There are currently 0 users and 6 guests online.